I will show you the vision that gave birth to the city and you will understand its identity and its history.
You will be able to understand Dubai in its complexity with its mixture of communities, its energy, but also its many contradictions to which its culture and modernism confronts it every day.
The unmissable place
The Creek to discover during a guided tour in Dubai
The district of Bastakia : the oldest district of Dubai with its houses built of corals at the beginning of the 20th century. It housed for a century Persian merchants and craftsmen who thus benefited from a tax exemption. These brought the wind tower to the region: ancestor of air conditioning. Today Bastakia is a tourist destination with art galleries, guest houses, and small museums …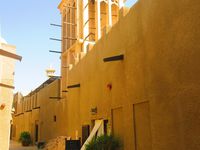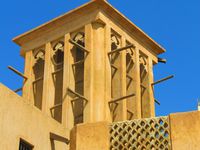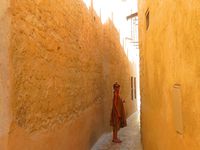 The Al Fahidi (Bastakiah) district to be discovered during a guided tour in Dubai
Dubai Museum or Fort Al Fahidi : Built in the early 19th century, the fort has housed the Dubai Museum since 1971. A must-see for a traditional visit, its scenography allows visitors to quickly understand the sheikhs' vision of Dubai's successive vision. It also helps to understand the everyday life of the nomadic population before the discovery of oil: the lives of the Bedouins in the desert, the unfolding of the pearl campaigns, life in the oases. The museum ends with an archaeological section dating back to the 3rd millennium BCE.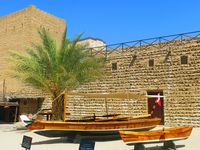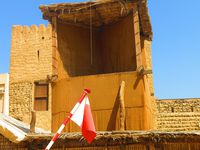 The old town and its museum to be discovered during a guided tour in Dubai
The new neighborhoods
The Burj Al Arab and the Medina of Jumeira: 
Inaugurated in 1999, it is certainly the most iconic building in Dubai. It is also the "most luxurious" hotel in Dubai to which all eyes are turned. Nearby is the Medina of Jumeira: a traditional souk built recently by the architecture of the Bastakia district. There are also restaurants located around an artificial Creek but all done with great care which makes it one of my favorite places of exit.